When selecting furniture for Behavioral Health settings, designers and facility planners are always looking for products that go beyond simply satisfying safety requirements. Our Onward Bench for Behavioral Health is a perfect example of such a product, as a multi-use bench that is comfortable and versatile, in addition to being safe for patients, care providers, and visitors.
The Onward Bench for Behavioral Health offers a sturdy and clean design with its fully welded metal structural framework. Ideal for the dynamic uses of Behavioral Health treatment settings, Onward can be used in a variety of settings: as seating in a general waiting area or corridor wait spaces, as a safe, quiet personal space for a patient, or as a comfortable, relaxed option for patients and care providers in a therapy session. The bench is a safe and durable option for many different high-use settings, from concierge addiction recovery centers to prison and detainment environments.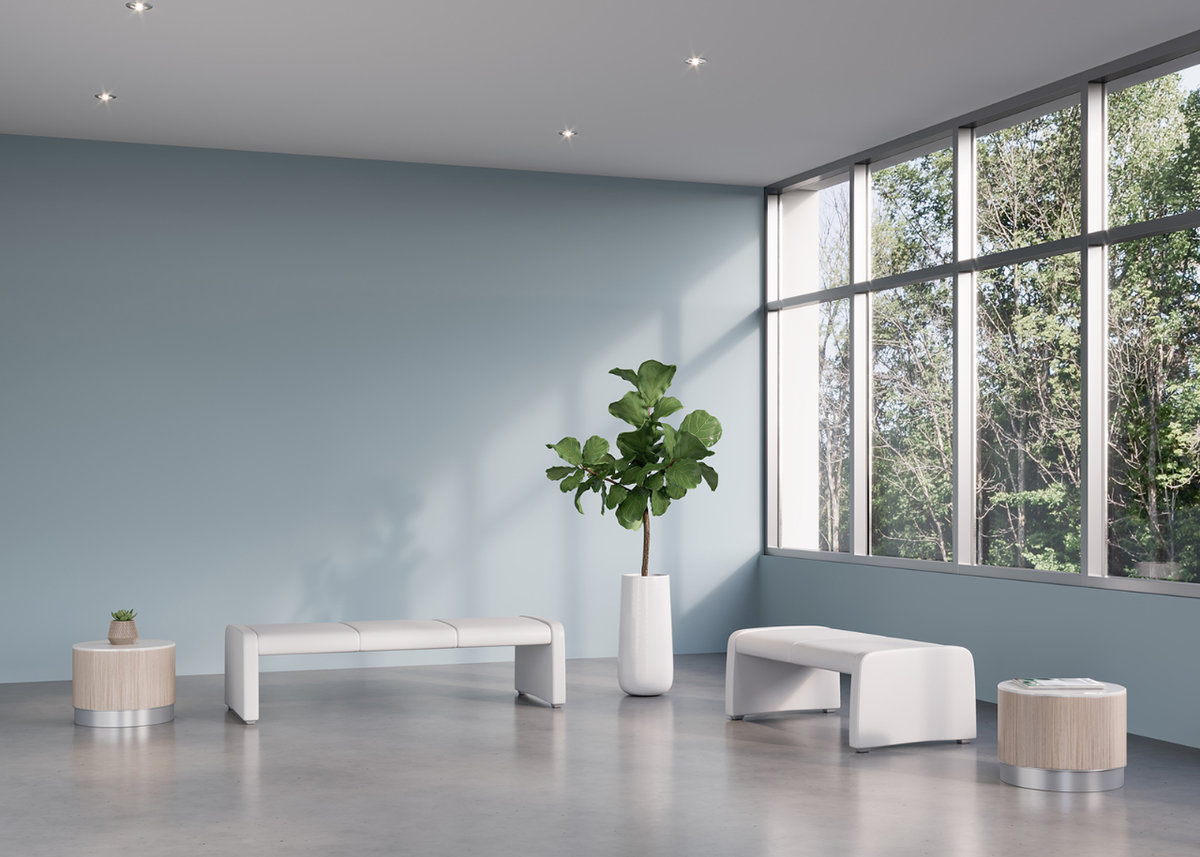 Our Onward benches are built to the highest standard of quality in the industry and can be easily renewed in the field to maintain a fresh environment. With durability to withstand use, abuse and the test of time, Onward exceeds the BIFMA Seating Durability test to 500lbs. per bench, and comes with a Lifetime Limited Warranty.
Adding to its versatility, Onward features three sizes: 31", 42", 63", optional moisture barrier, and replaceable seat cushions if needed. The bench can also be bolted to the floor for added safety.
The Onward Bench is part of our Onward for Behavioral Health lounge series, which also includes lounge chairs in three sizes. Stance Behavioral Health is pleased to offer a growing portfolio of safe, durable, comfortable furniture products. Learn more at https://stancebh.com/.