Child-Friendly Behavioral Health Facility Furniture Redefined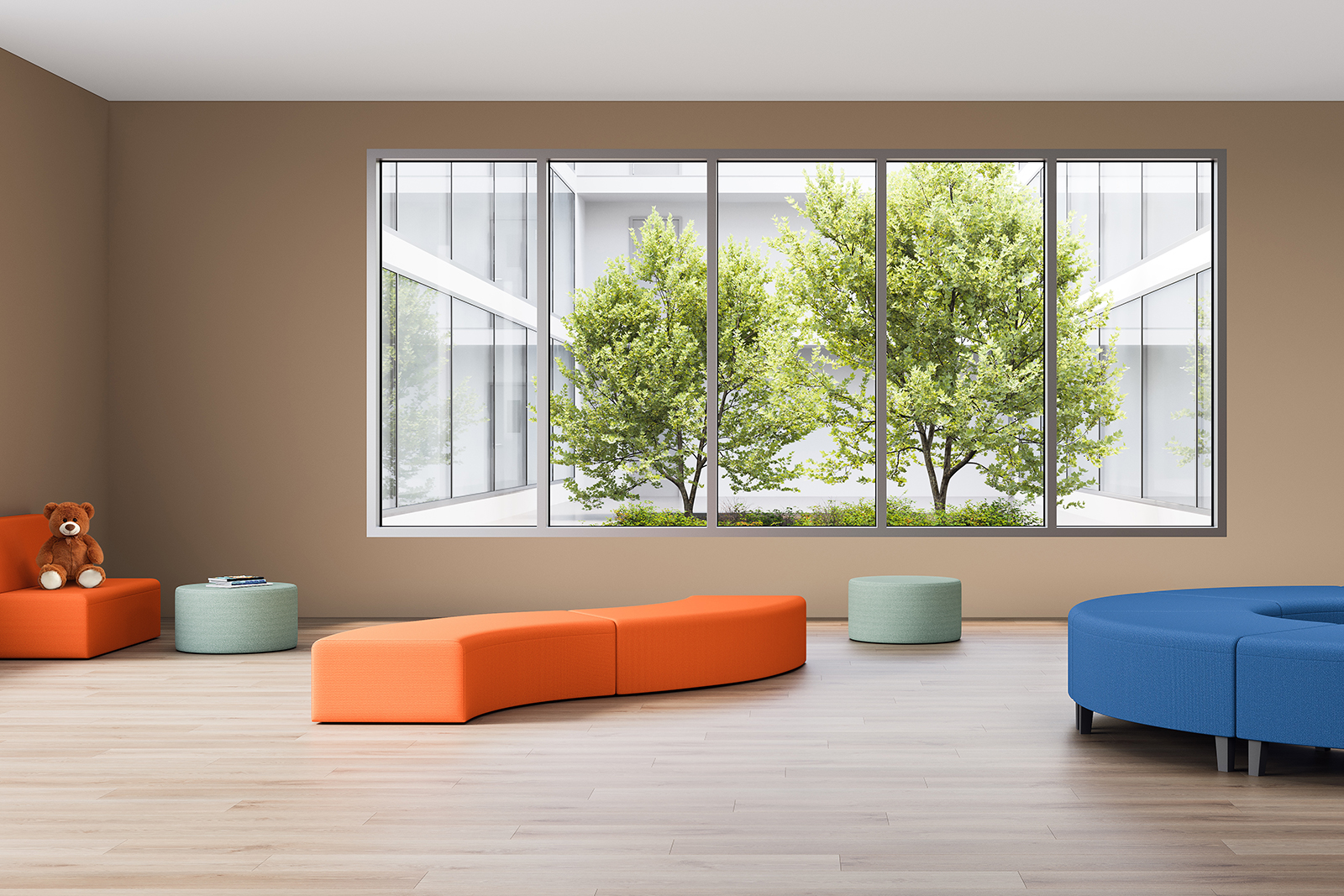 Furnishing behavioral health facilities with furniture that combines functionality, safety, and comfort is of utmost importance. Stance, a renowned provider of healthcare furniture solutions, is thrilled to announce the availability of Attessa Jr.'s Collection for Behavioral Health. This innovative collection takes a bold step forward by placing modular seating at the forefront of design, revolutionizing how behavioral health spaces are configured. With its adaptability, Attessa Jr.'s Collection for Behavioral Health offers endless possibilities for creating welcoming pediatric environments prioritizing children's well-being. 

Modular seating highlights Stance's approach to behavioral health furniture. This versatile seating solution empowers facilities to design and configure spaces that suit their unique needs. From a design perspective, modular seating provides versatility and flexibility, allowing different configurations to fit any space. Whether creating comfortable conversation areas, facilitating group therapy sessions, or giving private retreats, modular seating seamlessly adapts to the ever-changing requirements of behavioral health settings. 

Based on Attessa Jr for Healthcare, and its two new chairs, Stance extended the range to the Attessa Jr.'s Collection for Behavioral Health. The original Attessa line for both Behavioral Health and Healthcare applications is designed for full-size seating, prioritizes safety and therapeutic design principles, ensuring every patient's needs are met. The Attessa Jr. Collection for Behavioral Health showcases Stance Healthcare's commitment to combining the benefits of modular seating with exceptional craftsmanship including tamper-resistant fasteners and steel underside that conceals upholstery staples. Patients can enjoy a sense of choice and control as they connect with their loved ones or select their preferred seating arrangement.

We also recently unveiled our Rosetta Collection, a versatile and adaptable seating solution Initially designed for behavioral health environments, Rosetta has proven suitable for all applications. In the coming weeks, Stance will incorporate Rosetta into its Healthcare and Contract lines, making it available for a broader range of settings. This expansion highlights the benefits of modular seating in creating welcoming and adaptable. This expansion ensures that the benefits of modular seating, including flexibility and adaptability, can be experienced across a broader range of settings. Whether it's a healthcare facility, behavioral health center, or any other high-use environment, Rosetta's modular design offers endless configuration possibilities to accommodate various needs and preferences such as the rounded Marmoleum plinth base that make them easy to maintain and a variety of finishes and surface colors to choose from.  

Stance Healthcare's Attessa Jr.'s Collection for Behavioral Health is a testament to the brand's commitment to providing innovative and purpose-built furniture solutions for healthcare environments. With a focus on safety, comfort, and design, Stance continues to lead the industry in creating furniture that supports the well-being of patients and staff. 

Explore the Attessa Jr.'s Collections for Behavioral Health, the full-size Attessa line, and the versatile Rosetta Collection to transform your space into a welcoming, adaptable environment that fosters healing and recovery. Experience firsthand how Stance Healthcare's furniture solutions can elevate your space, enhance patient experiences, and contribute to healing. Visit Stance Healthcare's Behavioral Health website at stancebh.com to learn more.